Most people don't know that published studies found toxic fumes from Comet and Ajax in homes days after use? I know! And since we don't open all the windows when we clean, those toxins accumulate in the air with every use, filling our lungs with those chemicals that disrupt hormone balance, carcinogens (who wants to increase their risk for cancer while cleaning?), respiratory problems like asthma and allergies, and chemicals that make it harder for our immune system to fight off illness.

Since I found that out, I've been using Thieves Household Cleaner. Safe for our respiratory system, safe for our immune system, safe for our pets...yet super powerful as a cleaner! And works for everything from basic cleaning to laundry. You just need 1/2 to 1 capful in a 16-oz spray bottle and add water. It makes about 20 bottles of cleaner.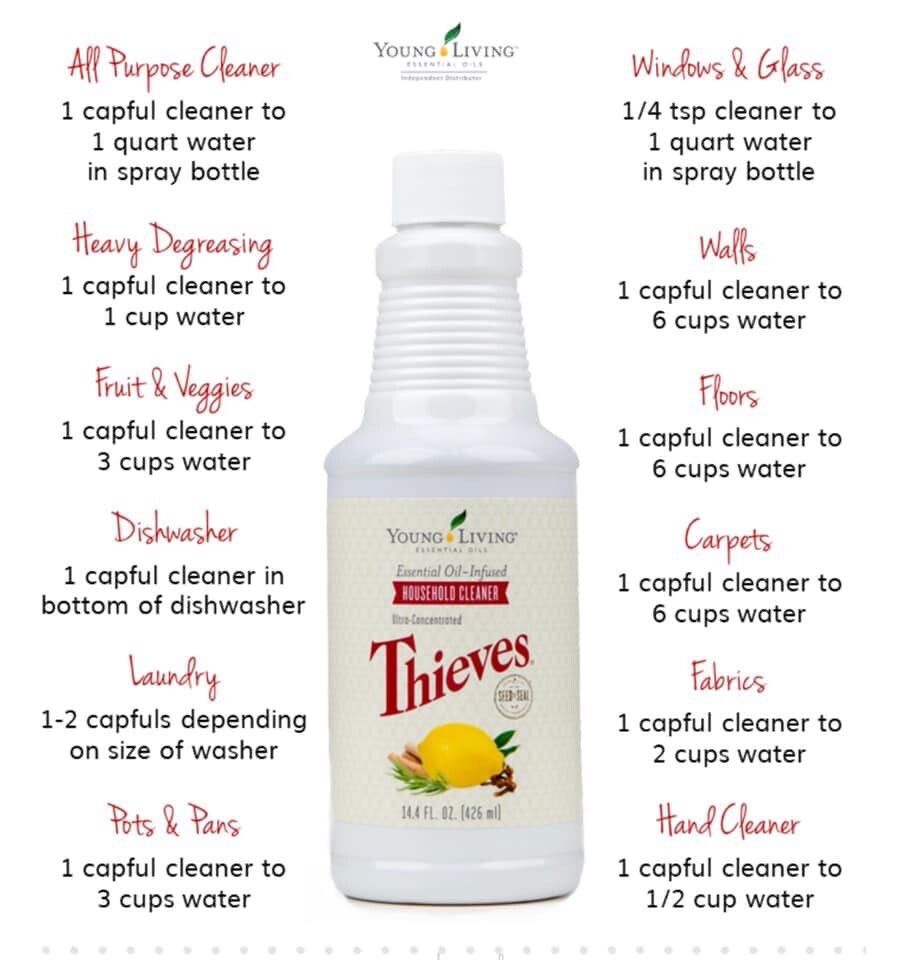 Super cost effective, because you know I know how to pinch a penny!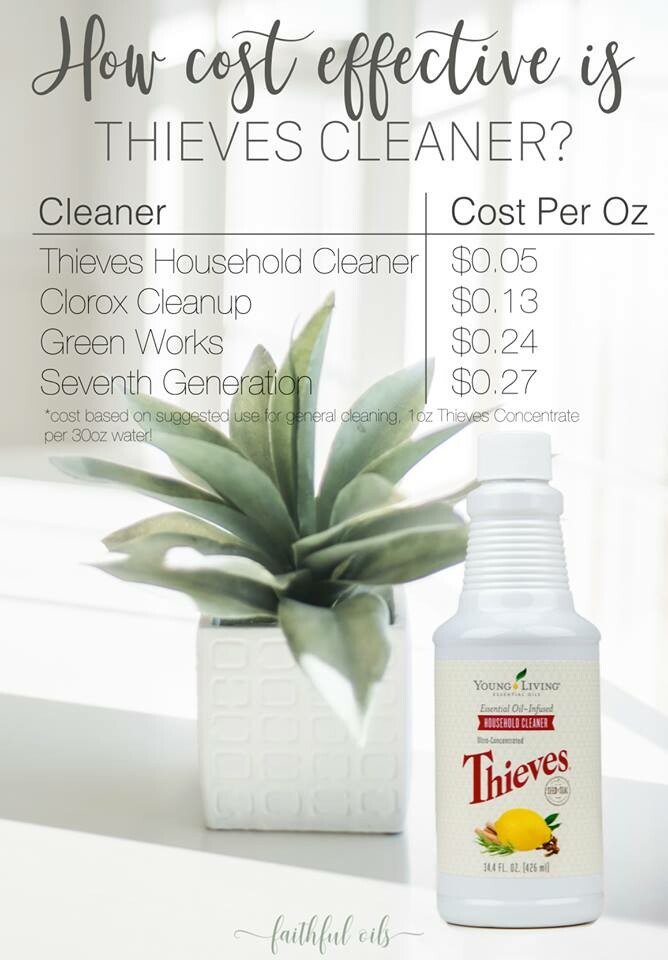 I also use Thieves Kitchen and Bath Scrub (it's the best!!!), but if I run out before I have a chance to order more, I make this easy-peasy recipe. It works on tubs, stoves (amazing on glass top), counters, sinks, grout... Smells good, too!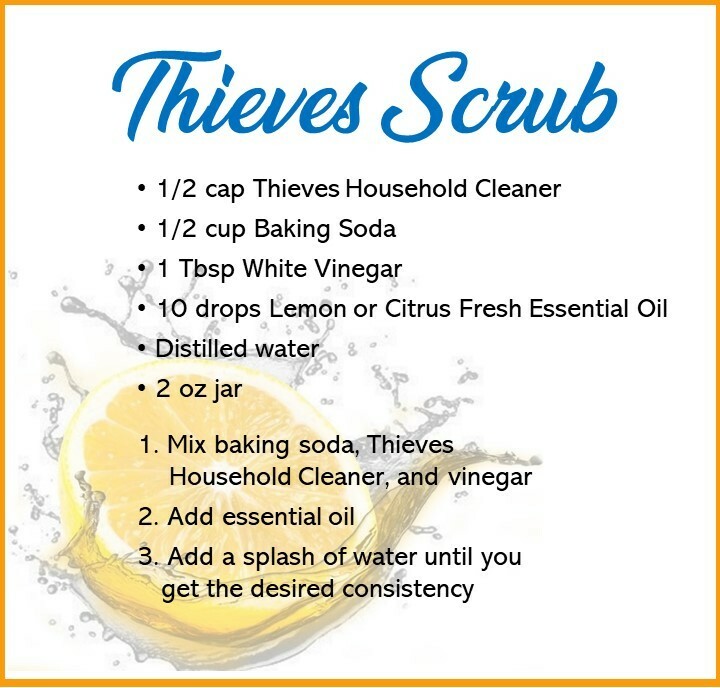 Tip:
Let the Thieves Scrub sit for 10 minutes on tough things like burned food.

Disclaimer: as with any cleaner, spot check first. OK, I never spot check, but I'm supposed to say that. Let me know when you try this. I love hearing the ways people use it!
If you want to go all-in and get rid of all the toxic cleaners, there's a bundle made just for you. Click here to get everything you need to keep you, your family, and your pets healthy while using powerful cleaners. You get:
Thieves® Household Cleaner, plus an amber glass spray bottle to put it in
Thieves® Foaming Hand Soap (smells like Christmas!)
Thieves® Laundry Soap (does 64 loads or 128 loads in an HE washer
Thieves® Fruit & Veggie Soak (pesticides were designed to stay on in the rain so you can't rinse them off!)
Thieves® Dish Soap (extremely concentrated--only use a tiny amount)
Thieves® Kitchen & Bath Scrub (the best)
Thieves® essential oil blend, 15 ml (we put it on our wrists every day for immune support)
Lemon essential oil, 15 ml (for degreasing and removing sticky stuff)
Text me, Pamela, at 704-897-7774 "I got the Cleaning Bundle" and I'll send you a gift as well as hacks on how to make the concentrates (like the laundry soap and dish soap) last even longer!
We made the switch and our respiratory and immune systems improved.