Sep 1, 2020 10:26 AM Central
Jay and Pamela Nastase
Want to be the hit at the party? Add 5-8 drops of Peppermint Vitality* to your brownie mix for Peppermint Brownies. We make these constantly - yum!
Do not ingest other oil brands. Even if the plants are natural and organic, if they are not distilled or bottled under food-safe conditions, they're NOT safe to ingest! My cat eats "pure and natural" salmon, but that does not mean it's safe for people.
Young Living's oils are made under sanitary conditions!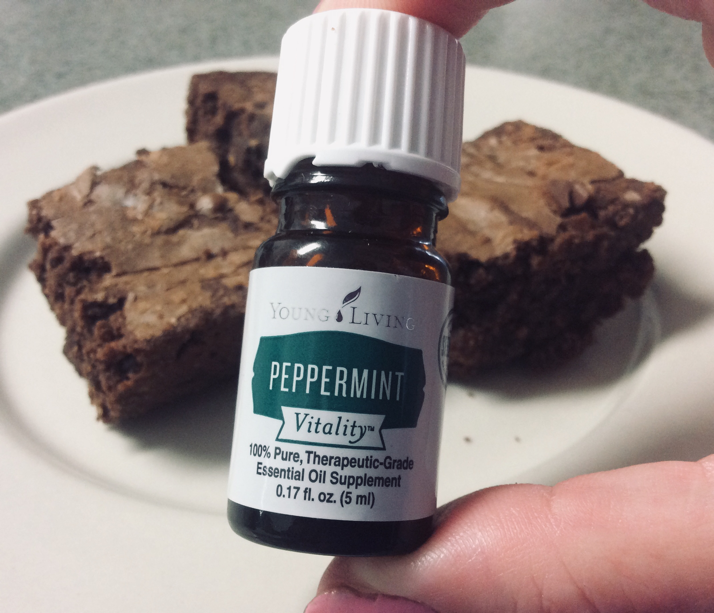 TMI Tip: If you eat too many brownies, a few drops of Peppermint in the toilet bowl before you sit can help things, um, come out a little easier...
Hack: Young Living's Vitality oils come from the exact same farm, crop, and distillation vat as the regular oils. They are just labeled differently so you'll know which oils are beneficial to ingest I buy the regular 15ml size because it's cheaper price-per-drop and the exact same thing. For example 15ml Peppermint is filed with the same product as 5ml Peppermint Vitality. The 15ml Lemon is filled with the exact same oil that's in Lemon Vitality.
FYI, a 5ml bottle holds 90-100 drops and a 15ml bottle holds about 250-300 drops, depending on how thick or thin the drop is based on the viscosity of the oil. Peppermint is a super thin oil, so there are more drops in the bottle. Vetiver is a very thick oil, so each drop is bigger than a drop of Peppermint.