Aug 28, 2020 02:37 PM Central
Jay and Pamela Nastase
The Starter Kit didn't come with Thieves Hand Purifier when we first joined Young Living, but it's in there now!
We joined Essential Rewards right away, and one of our first orders was the Thieves Rewards kit (only visible if you're in your ER cart.). It's so good! It has tons of Thieves products at a discount! The kit includes two Thieves Hand Sanitizers. We were hooked!
We avoid hand sanitizers with isopropyl alcohol. It is a hazard when absorbed through the skin or inhaled. Repeated use makes it even worse! Companies use it because it's cheap. But the FDA continually updates their lists of toxic hand sanitizers.

Young Living's Thieves Hand Sanitizer kills 99.99% of harmful germs and bacteria, but it is different in that the alcohol is denatured with Peppermint! Find another company that does that! It's also infused with aloe vera so it won't dry out your skin.
Best of all, we don't worry about Thieves Hand Sanitizer absorbing in our skin or inhaling the fumes!! No matter how often we use it.

Like all Young Living products, a teeeeeny dab goes a long way so it lasts way longer than our old (toxic) stuff. Perfect for backpacks, pockets, purses, and briefcases. And you can get a large refill bottle! How cool is that?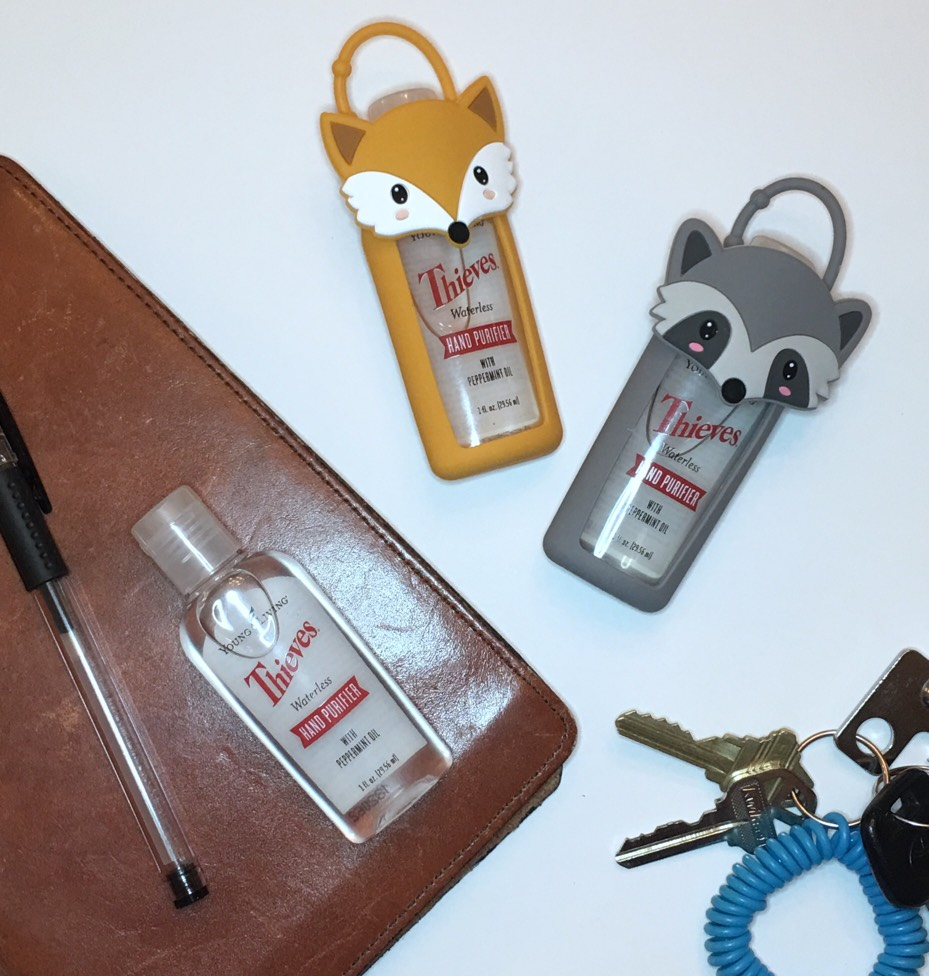 Tip: I've discovered all Young Living products are good for multiple things. So what else can you use the Thieves Hand Purifier for? Deodorant, blemishes, flyaway hairs, and getting permanent marker off surfaces...
Never leave home without it